Ryan Giggs in court battle with estranged wife Stacey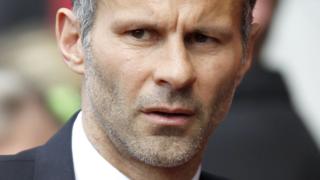 Former Wales and Manchester United footballer Ryan Giggs is embroiled in a High Court fight over money with his estranged wife Stacey.
A judge considered preliminary issues in the dispute at a private hearing in the family division of the High Court in London on Friday.
Mr Justice Cobb said another hearing was scheduled for the near future.
But he said detail of personal or financial information aired in the litigation could not be revealed.
Giggs quit international duty in 2007 and retired as a player in the summer of 2014.
He made a record 963 appearances for United over 24 seasons and won 64 international caps.
Giggs worked as United's interim manager for a short spell after ending his playing career.