Slight rise in Wales' unemployment rate since December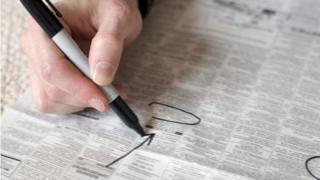 Unemployment in Wales has risen slightly since the end of 2016, figures released on Wednesday have shown.
The official statistics showed the rate at 4.4%, up 0.1% since December while the UK rate has remained the same at 4.8%.
Office for National Statistics figures showed 66,000 people over age 16 in Wales are out of work.
But First Minister Carwyn Jones said there were 24,000 more people in employment in Wales than 12 months ago.
Welsh Secretary Alun Cairns said it was "great" that Wales had begun 2017 with higher levels of employment than a year ago.