NHS Wales 'well prepared' for winter - Vaughan Gething
The NHS in Wales is as "well prepared as it can be" to face the pressures of winter, according to the health secretary.
But Vaughan Gething told AMs the health service was not in "perfect shape".
He told the assembly's health committee there would be "extremely difficult days" over the next few months.
Mr Gething was giving evidence to its inquiry into the NHS's readiness for the winter months.
He said while he was confident the NHS "is better prepared than last winter and the winter before" he said it still faced challenges in terms of staffing levels and reducing delays in transferring or discharging patients when they are well enough to leave hospitals.
Conservative health spokeswoman Angela Burns asked about concerns that elderly patients were being delayed from being discharged from hospital because of issues in arranging follow-up care.
Mr Gething said there had been "a downward trend and a levelling off" in recent years in those types of delays but added he "was not happy with the current rate of progress" and conceded delayed transfers would be a "real challenge this winter".
With bed occupancy rates in some hospital departments above 90%, Plaid Cymru's health spokesman Rhun ap Iorwerth questioned whether or not the NHS had sufficient capacity to deal with surges in demand.
Mr Gething confirmed that 300 beds were being made available across the NHS to deal with demand peaks but said the challenge was not in deciding how many extra beds should be be available but whether or not there were enough staff to cover them.
But Mr Gething added that "no part of the system is relaxed or blasé about the recruitment challenge" facing the NHS.
It follows fresh concerns from by the Royal College of Physicians in Wales of a "looming crisis" facing recruitment of frontline doctors.
The demand on the NHS is substantial throughout the year but services can face significant extra pressure in winter, often due to surges in demand from very sick patients.
There are a variety of reasons for this, including:
An older and increasingly frail and unwell population
The impact of potentially bad weather
Higher levels of illnesses such as flu and other respiratory illnesses - although A&E attendances are higher in the summer, patients in the winter are more poorly.
The impact of bank holidays over the Christmas and New Year period on the availability of health and community services and on staff rotas.
Each health board has its own initiatives aimed at improving the flow of patients and freeing up beds.
The Welsh Ambulance Service were also looking at setting up "pop up" mobile wards, as a last resort, outside emergency units to avoid queues of ambulances waiting to transfer patients.
However, the College Of Emergency Medicine in Wales said it was extremely concerned about the possibility of these mobile assessment units.
Dr Robin Roop, vice president, said: "The use of pop-up wards outside emergency departments is not a viable solution to dealing with winter pressures".
The ambulance service later said it was not progressing with the idea.
WILL NHS WALES CATCH A COLD THIS WINTER?
Analysis from BBC Wales health correspondent Owain Clarke
Many I talk to within NHS Wales claim last winter was one of the the worst, in terms of pressures, they can remember.
The main reason: an ageing population, more susceptible to the health problems winter brings.
They are also likely to need support when they leave hospital. This means delays, especially if the NHS and the social care sector aren't working well together.
There are also less beds than a decade ago. The question is whether services available in the community developed quickly enough in response.
How is your health board gearing up for winter?
One frontline doctor I talked to this week suggested the symptoms of winter - patients waiting on trolleys, packed A&E departments - have been just as evident throughout the summer.
Another ominous sign is that the statistics suggest that in terms of A&E delays the NHS is approaching this winter in a slightly worse position than it was in October last year.
Some suspect difficult winters for the NHS is something we all have to learn to live with.
In addition the Welsh Government says the following initiatives will be in place across Wales:
Additional "Step Up, Step Down" services across Wales will provide short-stay beds for people coming out of hospital who are medically fit but not ready to go home
increased consultant cover over challenging weekend periods
Additional support for primary care out-of-hours services
Improved use of social workers in hospital to expedite assessment and discharge
The Welsh Government recently also allocated £50m extra to the NHS this year to help it address winter pressures. In recent years the peak has been in March.
Asked about where the money would be spent, the health secretary said it would be be used to make sure improvements on waiting times for planned treatments and diagnostic tests.
But he said some of the money would be "held against delivery" and allocated subject to performance.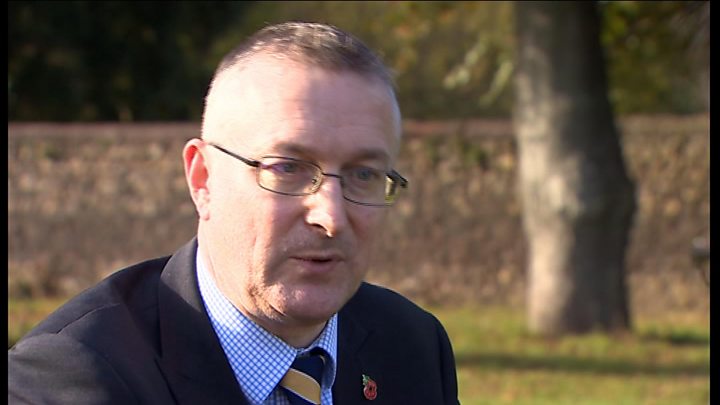 According to the chief executive of NHS Wales Dr Andrew Goodall, the money is targeted at trying to make sure that improvements in waiting times for scheduled operations or hospital tests are not undermined during the winter months.
"We had for the first time over this last year more than one million patients attending our A&E departments - a 3% increase on the previous year," he said.
"But we need to recognise pressures will increase over the winter for various reasons - cold weather can cause difficulties for patients whether through falls or respiratory problems."
Mr Gething also told the committee that the NHS's annual Choose Well campaign - which urges patients to think carefully before going to A&E if it is not an emergency - will be "properly evaluated" in the spring.
The conclusions, he said, would be fed into next years winter plans.
It comes as statistics suggest that between 9% and 30% of the people who turn up at A&E do not need to be there.