Demand for homelessness services increases by over 50%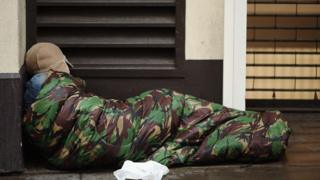 A charity which helps homeless people in Wales has reported a significant increase in demand for its services.
Llamau supported 8,144 people facing homelessness in Wales in 2015-16 - an increase of 56% on the previous year.
Chief Executive Frances Beecher said it was "shocking".
She added: "Our mission is to eradicate homelessness in Wales and we will continue to work with partners in the public, private and third sector to achieve our mission."