Cwmbran grant probe firm Kukd.com in employment case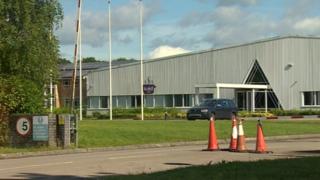 A former salesman with a Torfaen firm at the centre of a Welsh Government investigation has claimed he is owed unpaid salary, commission and holiday payments.
BBC Wales revealed in August Cwmbran food ordering service Kukd.com, which received a £1m government grant, had outsourced some jobs abroad.
The money was supposed to create 100 new posts.
The Welsh Government is investigating whether the grant conditions were met.
Rashid Farooq, from Peterborough, who left the company in March this year, is claiming unpaid wages, commission and holiday pay from Kukd.com at an employment tribunal in Cardiff.
Mr Farooq joined the company in February 2015, the tribunal heard.
He was sacked in January 2016 but reinstated shortly afterwards and continued working for the company until March 2016.
His role involved signing up restaurants and takeaways to the Kukd.com offer - which included a website, app and a "Kukd link" machine - through which orders for meals would be placed.
Judge Sian Davies heard that one aspect of Mr Farooq's case centred around whether the company was obliged to pay commission to sales reps, regardless of whether clients had paid for these machines.
The tribunal is due to hear from five witnesses including company director Shelim Hussain.
Mr Hussain previously told BBC Wales in August he had been "totally transparent" with Welsh Government officials.