Learned Society of Wales launch Dillwyn Medal research awards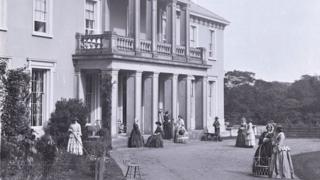 A call has gone out for nominations to recognise research by the Welsh professors and fellows of tomorrow.
Wales' national scholarly academy, The Learned Society of Wales, launch the hunt for the Dillwyn Medal winners at a ceremony at Swansea's National Waterfront Museum on Friday.
The medals celebrate the contribution of early career researchers with a connection to Wales.
The medals have been named in honour of Swansea's notable Dillwyn family,
Over several generations, they were themselves polymaths of some repute.
Born in 1778, Lewis Weston Dillwyn bought the Cambrian Pottery, and transformed it into one of the most fashionable brands in London homes during the early 19th Century.
He was also a celebrated botanist and authority on marine life, a fellow of the Royal Society, founder of the Royal Institution of South Wales, and Member of Parliament.
His son, John Dillwyn Llewelyn, inherited a love of the natural world, but was also a pioneering photographer, electrical engineer and astronomer, while his sister, Mary, was the first female photographer in Wales.
Dillwyn Medal entrants must have less than 10 years' experience in research in any academic discipline across the arts, humanities and science.
Founded in 2010, The Learned Society of Wales has nearly 400 fellows based all over the world.
By 2018, the society aims to develop itself as "the recognised representative of the world of Welsh learning internationally and a source of authoritative, scholarly and critical comment on policy issues affecting Wales".