BBC Radio Cymru pop-up station to mark 40th birthday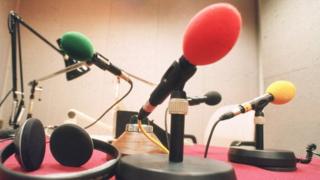 A pop-up digital radio station, set up to air in the run-up to BBC Radio Cymru's 40th birthday, will launch on Monday.
Radio Cymru Mwy will be available for 15 weeks on weekday mornings.
The station will focus on more music and easy listening while the main Radio Cymru schedule continues as normal.
It is part of a series of digital innovations in the run-up to the anniversary of a station which first broadcast on 3 January 1977.
BBC Radio Cymru editor Betsan Powys said it would "offer a very different listening experience".
"We've been clear from the start that this is a pilot, an innovative experiment, that will offer the opportunity to trial new sounds and new concepts," she said.