£4.4m found in counter-fraud exercise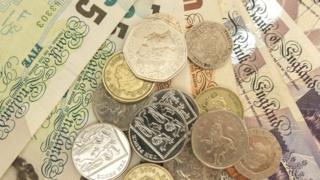 A counter-fraud exercise has helped Welsh public bodies identify £4.4m in fraud and erroneous payment, the Auditor General for Wales has said.
The figures come from a 2014-15 audit of 42 organisations including councils, emergency services and NHS bodies by the National Fraud Initiative.
Overpayments and fraud of £2.14m in council tax single person discount and £1.16m housing benefit were prevented.
The auditor general said fighting fraud was key to using public funds properly.
Other bodies including the Welsh Government, Cardiff University, inspection body Estyn and the Wales Audit Office also took part on a voluntary basis.
A new module called AppCheck has also been launched to help organisations carry out real-time checks on benefit and service applications to prevent fraud happening in the first place.
Huw Vaughan Thomas, the auditor general, said: "Fraud impacts on the level of funding available for front line services, so fighting fraud must remain a key element in ensuring that limited public funds are used effectively.
"I am continuing to implement a strategy for widening participation and usage of the NFI in Wales and encourage all public sector organisations to come forward with proposals for further potential data matches that could help in the prevention and detection of fraud."
National Assembly public accounts committee chair Nick Ramsay AM said: "The Auditor General's report on the National Fraud Initiative shows what can be achieved when public bodies collaborate to fight fraud using data-matching techniques."