News bulletins from the week of the Mametz Wood battle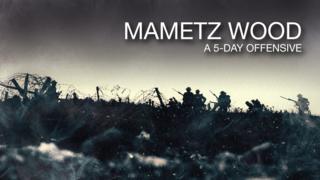 A century ago Welsh soldiers were about to enter into one of the most destructive engagements in the nation's military story - the battle of Mametz Wood.
The 38th (Welsh) Division suffered heavy losses while driving German forces out of the wood.
But how did people back home hear of the events taking place at the Somme?
To mark 100 years since the battle, BBC Radio Wales has made bulletins of how the news in Wales might have sounded.