Iraq War: Welsh serviceman killed in the conflict
Between 2003 and 2009 there were 14 Welsh servicemen killed in the Iraq War conflict. In the UK in total, the war claimed 179 British lives, with nearly 6,000 military personnel injured.
Lance Bombardier Llywelyn Evans, 29 Commando Regiment Royal Artillery, aged 24 from Llandudno, Conwy county.
He died on 21 March, 2003, when a US Marine Corps CH-46 Sea Knight helicopter crashed south of the Kuwait border with US and UK personnel aboard.
There were no survivors. Eight personnel from 3 Commando Brigade died in the accident, along with four US aircrew.
Flt Lt David Rhys Williams, Navigator, IX (B) Squadron, aged 37 from Crickhowell, Powys.
He was killed on 23 March, 2003. An RAF GR4 Tornado aircraft from RAF Marham, which was returning from an operational mission, was engaged near the Kuwaiti border by allied forces Patriot missile battery.
Flt Lt Williams was killed alongside pilot Flt Lt Kevin Barry Main.
L/Cpl Thomas Keys, Royal Military Police, 156 Provost Company (16 Air Assault Brigade), aged 20 from Llanuwchllyn, near Bala, Gwynedd.
He was killed on 24 June, 2003 in an ambush at Al Majar Al Kabir, along with five other members of the Royal Military Police. A subsequent inquest returned a verdict of unlawful killing.
Cpl Dewi Pritchard, a Territorial Army soldier serving with 116 Provost Company (Volunteers), Royal Military Police, aged 35 and from Bridgend.
He died on 23 August, 2003, during an incident in central Basra.
The attack also claimed the life of two fellow members of Royal Military Police, Maj Matthew Titchener, the Officer Commanding 150 Provost Company, and Warrant Officer Colin Wall, the Company Sergeant Major of 150 Provost Company.
Pte Ryan Lloyd Thomas, 1st Battalion, The Royal Regiment of Wales, aged 18 and from Resolven, Neath Port Talbot.
He died on 6 November, 2003, following a road traffic accident while on duty in Basra.
Maj James Stenner, Welsh Guards, serving with the SAS, aged 30 and originally from Monmouthshire.
Died on 1 January, 2004, in a vehicle accident in Baghdad, alongside fellow SAS colleague Sgt Norman Patterson, from the Cheshire Regiment.
Maj Stenner was awarded the Military Cross in 2003 for actions in Iraq.
L/Cpl Paul Thomas, 2nd Battalion The Light Infantry, attached to the 1st Battalion The Cheshire Regiment. He was aged 29 from Buttington, near Welshpool, Powys.
He died on 17 August, 2004, when he suffered a gunshot wound to the neck during an attack on his patrol in Basra.
Fusilier Stephen Jones, A Company of the 1st Battalion, The Royal Welch Fusiliers. Aged 22 from Denbigh.
Died on 10 September, 2004, after sustaining head injuries in a road traffic accident south of Al Amarah.
Ft Sgt Mark Gibson, Royal Air Force. He was 34, from Cardiff.
He was killed on 30 January, 2005. Flt Sgt Gibson was one of 10 onboard a RAF C-130K Hercules aircraft over Iraq, north-west of Baghdad, when it was shot down by enemy fire.
It was the largest loss of life to the RAF in a hostile act since World War Two. An inquest in 2008 found there were "serious systemic failures" and the plane should have been fitted with explosion suppressant foam.
Colour Sgt Mark Lawrence Powell, the Parachute Regiment, aged 37, from Porthcawl, Bridgend county.
He died on 15 April, 2007 and was killed alongside RAF Sgt Mark J McLaren, when two Puma helicopters collided during a landing near Taji.
Cpl Paul Joszko, B (Rorke's Drift) Company, 2nd Battalion The Royal Welsh. He was aged 28, from Mountain Ash in Rhondda Cynon Taff.
He was killed on 28 June, 2007. Cpl Joszko died alongside Privates Scott Kennedy, 20, from Oakley, Dunfermline and James Kerr, 20, from Cowdenbeath of The Black Watch, 3rd Battalion The Royal Regiment of Scotland.
They were killed by a roadside bomb in the early hours of the morning as they left their armoured Warrior patrol vehicle in the Al Amtahiya district in the south east of Basra City.
L/Cpl Ryan Francis, 2nd Battalion The Royal Welsh, aged 23, from Llanelli in Carmarthenshire.
He died on 7 July, 2007. L/Cpl Francis was driving a Warrior armoured vehicle when it was hit by a roadside bomb, killing him instantly in the attack at Hay Al Mudhara in Basra.
Senior Aircraftsman Peter McFerran, No 1 Squadron Royal Air Force Regiment. He was aged 24, from Connah's Quay, Flintshire.
He was killed on 19 July, 2007. SAC McFerran was one of three RAF personnel killed in a rocket attack, along with SAC Matthew Caulwell and SAC Christopher Dunsmore, while they rested between patrols at Basra airbase.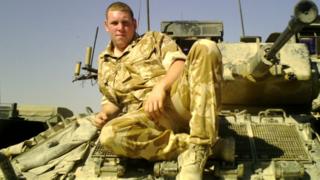 Pte Craig Barber, 2nd Battalion The Royal Welsh. He was aged 20, from Ogmore Vale, Bridgend county.
He died on 6 August, 2007. Pte Barber was killed by small arms fire while driving a Warrior vehicle in the Al Fursi district of Basra City.