South Wales Police's response to child sex exploitation 'improves'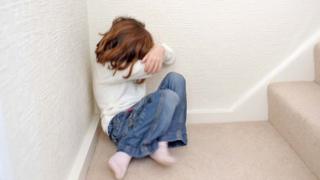 Significant time and resources has been invested to improve a police force's response to child exploitation, a report has found.
Her Majesty's Inspectorate of Constabulary said children in the South Wales force area were being protected and safeguarded at an earlier stage.
But it still found "unnecessary delays" and said some exploitation risks are not being identified.
It follows a report last year which highlighted areas of concern.
Wendy Williams of HMIC said: "It is clear from our follow-up inspection that South Wales Police understands the improvements it needs to make in order to improve its children services.
"The senior leadership has made improving these services a priority, and the introduction of child advocates is evidence of that commitment, however there is still work to be done.
"I was pleased to see that the force has improved the standard of its child protection investigations, however it needs to reduce delays in obtaining specialist support."
She said the main area for improvement was "the reduction in unnecessarily detaining children".
'Positive examples'
"We recognise that the force needs to work with local authorities to achieve this result and the force has already demonstrated positive examples of joint working in other areas, which needs to be replicated here," she added.
Following on from a report in 2015, inspectors continued to find cases where risk was not identified and escalated appropriately or at the earliest opportunity.
The report raised concerns that too many children are being detained unnecessarily in police custody.
South Wales Police and Crime Commissioner Alun Michael said: "It is pleasing to see the report reflect the commitment from the chief constable and myself to continue to improve the way we and our partners protect children.
"I am particularly pleased that our child advocate partnership with Barnardo's Cymru has been recognised. It allows us to reach out to vulnerable children who are at risk of going missing and becoming a victim of child sexual exploitation."
He acknowledged more work needs to be carried out internally "and with local authorities and partners".