Celebrations across Wales for Queen's 90th birthday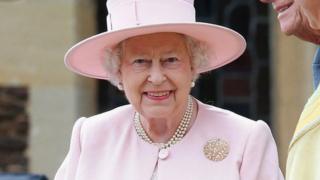 Street and garden parties have been held across Wales to celebrate the Queen's 90th birthday.
While the Queen's birthday was on 21 April, some events officially marked the milestone on Saturday and Sunday.
The practice was introduced to try to ensure better weather for the monarch's official celebrations.
About 60 applications were made to close streets this weekend - for the birthday parties and 2016's Big Lunch which takes place on Sunday.
It is an event launched by the Eden Project with the aim to get people having lunch with their neighbours annually in June.