Drink and drug driving clampdown on Wales' roads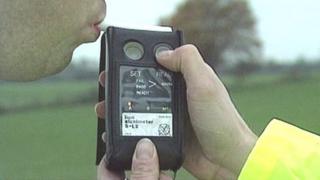 A clampdown on people driving under the influence of drink and drugs is under way with police promising action.
The month-long All Wales Anti Drink and Drug Drive campaign runs throughout June.
During a similar campaign in 2015, more than 12,000 breath tests were carried out throughout the country.
The move comes as new figures show that almost 8,000 people were arrested for drug driving in England and Wales last year.