Presenter sets women's British record at London Marathon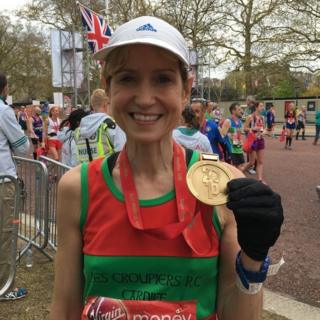 Television presenter and runner Angharad Mair has set a new British record during the London Marathon in the over 55 women's category.
Ms Mair completed the 26.2-mile course in two hours, 57 minutes and 46 seconds.
It is the third time the Carmarthen-born S4C presenter, who lives in the Vale of Glamorgan, has run the course.
She said she had found it difficult but added: "I knew I had broken the record when crossing the line."