Tai Cantref Housing Association merger moves step closer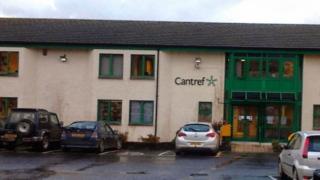 A housing association under scrutiny from the Welsh Government has announced plans to merge are a step closer.
Tai Cantref said discussions are under way with its "preferred partner" Wales and West Housing.
Cantref announced plans to seek a partnership in March after the government review into its operation and governance.
It hopes the current discussions "could lead to a successful merger by autumn", it said.
The move comes weeks after Carmarthenshire council confirmed it was interested in taking a stake in running the troubled housing association.
Tai Cantref provides affordable homes and housing services for almost 3,500 people.
It rents homes in Powys, Ceredigion, Pembrokeshire and Carmarthenshire.