700 'crimes' recorded in north Wales children's homes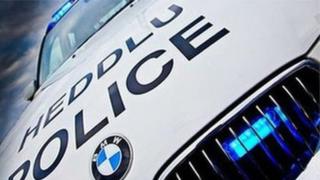 More than 700 allegations of crimes were recorded at north Wales children's homes in three years, figures have shown.
The Freedom of Information request data showed 19% of children aged between 10 and 12 had been involved in crime, as a victim, perpetrator or witness.
Prisons charity the Howard League for Penal Reform said there was a "systemic problem".
North Wales Police said it worked closely with care home providers.
Det Supt Jo Williams said criminalisation was a last resort.
"We recognise that many of the children and young people who are placed within care home provisions in North Wales do not originate from the local area and have complex needs," Det Supt Williams added.
South Wales Police received 104 call-outs in three years, while Dyfed-Powys Police and Gwent Police did not provide figures.
'Tipping point'
The charity said the figures showed staff resorted to calling police over minor incidents which would not come to officers' attention if they happened in family homes.
Four percent of children aged between 10 and 12 in homes had been involved in crime allegations, and children aged 13 to 15 were nearly six times as likely to have been involved than those in family homes and other types of care.
A report from the charity called for more support to be given to looked after children during their teenage years.
It said: "There appears to be a 'tipping point' around the age of 13, at which time these children lose society's sympathy and, rather than being helped, they are pushed into the criminal justice system."