Record high for employment levels in Wales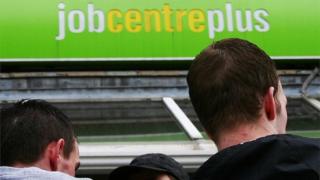 The number of people in employment in Wales is at a record high, latest figures show.
The were 1,400,000 in work in the three months to January - a 51,000 rise on the same quarter last year.
Unemployment was also down 8,000 on the same period to 79,000 - a rate of 5.2%, compared to the UK rate of 5.1%.
First Minister Carwyn Jones said the Office for National Statistics figures showed the Welsh economy was "going from strength to strength."
UK Employment Minister Priti Patel said: "There are a record number of people in work in Wales, over 1.4 million people - with 50,000 more in the last year alone.
"With unemployment now standing at 5.1% - half the Eurozone average - it's clear that we are delivering on our promise to support people to get on in life, and create greater economic security for all."
Wales is also continuing to narrow the gap with the UK when it comes to the unemployment rate.
Plaid Cymru economy spokesman Rhun ap Iorwerth said: "The drop in unemployment is welcome, but it's not just about the number but the quality of jobs in Wales.
"The average wage in Wales is around £100 per week lower than the UK average, and this is indicative of deep-rooted problems in our economy."
Policy chair of the Federation of Small Business in Wales Janet Jones said: "It is good to see that the unemployment rate in Wales has moved closer to the UK average, but there is certainly no room for complacency."