£40m supercomputer scheme misses jobs targets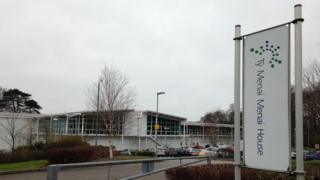 A £40m Welsh supercomputer network has delivered less than half the jobs pledged for the five-year project, BBC Wales has learned.
HPC Wales was set up in 2010 by six Welsh universities to deliver high-end computing services.
It hoped to create more than 400 jobs and help 550 enterprises, but has fallen short - creating 170 posts and helping 247 firms.
Officials said it was a "challenging" scheme that had been a success.
"The original targets were difficult and were set at a time in 2009 and 2010 before the economic recession kicked in and before the massive downturn, not just in Wales and the UK but in Europe and the world," David Elcock, the acting chief executive and finance director of the company, told BBC Wales' Cymru Fyw.
"It's been a challenging and difficult project but one where we've achieved a lot and one where we've created a national asset for Wales, in setting up Wales' first distributed supercomputing network.
"We have a machine and a network that Wales can be proud of, that's amongst the best in Europe."
According to the company, the supercomputing network has been used to help a diverse range of projects - from modelling the behaviour of a world land-speed record car to developing the most efficient shape of a well-known crisp brand.
Supercomputers are regularly used by larger businesses and retailers - they store and analyse information and make complex calculations at speeds much faster than standard computers.
The project was initially run by six universities: Aberystwyth, Bangor, Cardiff, Swansea, the University of South Wales and the University of Wales, Trinity Saint David.
It attracted £19m in European funding, £5m from the Welsh Government, a further £10m from the UK government and investments by the universities and private sector.
HPC Wales said it had succeeded in generating £3.74m for the Welsh economy, as well as creating new jobs.
In total, the project spent £33m of the funding it attracted.
But business expert Prof Dylan Jones Evans, from Bristol Business School, questioned whether that was value for money.
"Creating 170 jobs after spending £33m - now that's a cost of £200,000 per job - that's well beyond what you would expect from a project like this," he said.
"It's failed to not only achieve what it wanted to achieve, but more importantly, has failed to have that real economic impact in Wales that is badly needed."
The Wales European Funding Office, which administered the EU money, added: "The original targets reflect the ambitious and innovative nature of the project.
"It was the first of its kind in Wales and the project was planned before the major impacts of the economic crises became fully apparent."
The company's head office on the Parc Menai Business Park in Bangor is currently in the process of closing down, while a new European funding bid for a second phase of the scheme is developed.
HPC Wales Phase 2 would be another five-year project and is being led by Cardiff University as part of a consortium including Bangor, Swansea and Aberystwyth universities.