Unemployment in Wales drops to 80,000, new figures show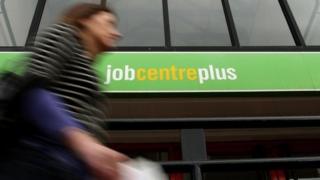 Unemployment in Wales fell by 12,000 between October and December to 80,000, according to the Office for National Statistics.
Of all the UK nations, Wales saw the greatest fall in unemployment compared with the previous three months.
But despite the drop, the rate of unemployment in Wales, 5.3%, remains higher than the UK rate of 5.1%.
There were also 49,000 more people in work in Wales than the same time the previous year.
Unemployment in the UK as a whole fell by 60,000 to 1.69 million between October and December.