Rare illness 'clusters' in Wales spark EU-wide alert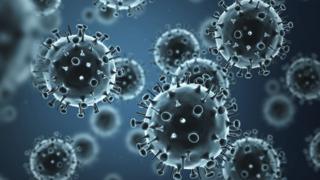 Health officials in Wales have alerted European colleagues after an "unusual" spike in illnesses that leave patients with facial weakness or paralysis.
Ten men in south Wales have been diagnosed with Guillain-Barré Syndrome, and four children with "acute flaccid paralysis".
Public Health Wales said the conditions were "not contagious" and most people "recover well".
Medics believe a viral infection - potentially flu - could be responsible.
The latest findings of the health officials have been published in the journal Eurosurveillance.
Doctors have been working with Public Health England and the European Centre for Disease Prevention and Control (ECDC) to inform other European Union countries about the cluster.
The type of illness appears to be a strain normally associated with China, Japan, Central and South America.
It has also been affecting more men than normally expected.
However, scientists said they had ruled out Zika and West Nile Virus as a potential cause.
Researchers say they are continuing to examine other possible infections which might be responsible, as seven of the men had respiratory illnesses before developing the neurological syndromes.
They are also trying to establish whether it is the same cause that led to children becoming temporarily paralysed.
Some have tested positive for a viral infection, known as an enterovirus.
Dr Gwen Lowe, consultant in Communicable Disease Control for Public Health Wales, said: "It is not unusual to see an increase in cases of Guillain-Barré Syndrome in the winter months, but it is unusual to see cases of less common forms of the condition.
"Our investigations to date have not found a common cause, and it is possible that there may not be a single cause that links the cases."