Arriva Trains Wales drivers' February strike called off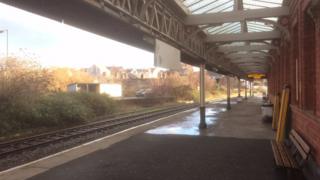 Strike action by Arriva Trains Wales drivers has been called off after "lengthy negotiations", the Aslef union has said.
The 24-hour strike - which would have been the second held this year - was due to take place on 1 February as part of a row over conditions.
Aslef said it was suspending the strike and lifting the overtime ban in force.
Arriva said it was a "positive step towards resolving this industrial dispute".
The matter will be considered by the union's executive committee when it meets early next month.
It comes after members of the RMT and Aslef unions walked out on 4 January this year, the day many returned to work after the Christmas break.