Bat survey in Rhondda rail tunnel for cycle route plan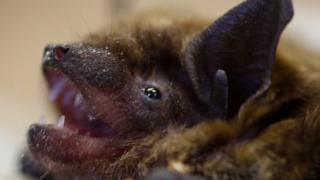 A survey is being carried out to see if any bats are living in the tunnel campaigners want to turn into a cycle route.
Rhondda Tunnel Society undertakes the first of two checks on Wednesday in the Blaencwm tunnel in Rhondda Cynon Taff.
The society hopes to reopen the route, which runs for 1.8 miles (3km) to Blaengwynfi, Neath Port Talbot.
If bats are found then a "bat-friendly" habitat roosting place will have to be built.
The next survey will be carried out in late March.
The Blaencwm tunnel was closed during cutbacks of the UK railway network in the 1960s.
In May 2015, the Welsh government said it would commission a study to look at reopening the tunnel for tourism.