10,000 rise in checks for most vulnerable in Wales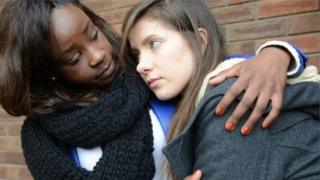 Applications to restrict freedom of people with illnesses such as dementia and autism for their own safety have risen by 10,000 in a year.
Deprivation of Liberty Safeguards (DoLS) provide protection for people who cannot consent to treatment or care in a hospital or care home.
A 2014 Supreme Court ruling means every individual is entitled to their own assessment rather than a general one.
There were 613 applications in 2013/14 and 10,679 in 2014/15, a report showed.
'Significant' increase
Healthcare Inspectorate Wales (HIW) and Care and Social Services Inspectorate Wales (CCSW) jointly published the sixth annual report on the use of the DoLS in Wales.
It said while the increase in activity is not surprising, the scale of the increase is "significant".
"I would encourage local authorities and health boards to take stock of the findings of this report and consider how the increase in DoLS applications may impact on those receiving care and support," CSSIW chief inspector Imelda Richardson said.
"In light of forthcoming legislation placing increasing emphasis on wellbeing, it is vital that we continue to ensure processes are in place to protect the liberty and independence of people using services.
Failure to consider the points outlined in this report could have very real consequences for people receiving care."