Macur Review into Waterhouse child abuse inquiry complete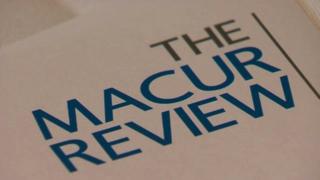 A review into an inquiry into historical child abuse at former children's homes in north Wales has been submitted to the UK government.
Lady Justice Macur began taking evidence in 2013 about the Waterhouse inquiry which published its findings in 2000.
It looked into the abuse of children in care between 1974 and 1996.
The Ministry of Justice said the Macur Review would be considered with a view to publication as soon as possible.