Coffee #1 to open 15 new shops across Wales and England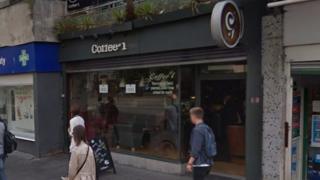 Welsh coffee chain Coffee #1 is to expand as part of an £85m funding package from brewery owner SA Brain.
It will lead to 15 new stores opening in south and west Wales, south west England, the M5 corridor and the south coast creating about 120 jobs.
The first Coffee #1 opened in Cardiff in 2001 and had 15 stores when Brains bought it in 2011. There are now 57.
The brewery will also use some of the money to upgrade a number of its existing pubs.
"Brains operates in a competitive market place and the requirement for constant improvements to our pub estate is critical to our business," said finance director Martin Reed.
"We own a portfolio of outstanding assets and this funding will allow us to further leverage these and better meet the needs of our customers."
The funding has been provided by Lloyds and HSBC.