Media training provider Cyfle to close with four jobs lost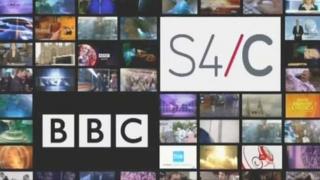 A company providing training and apprenticeships for the creative industries in Wales is to close.
Cyfle arranged workshops, training and placements for students and media professionals, with its partners including the BBC and S4C.
Four jobs will be lost as it closes offices in Cardiff and Caernarfon, Gwynedd.
Set up in 1986, it arranged placements on the sets of Wales-made productions, such as TV series Da Vinci's Demons.
BBC Wales understands that chief executive, Sue Jeffries, left the company earlier this month to establish her own training business, but had said in an email to a client that "everything will be carrying on as usual" at Cyfle.