Trains from north Wales to Manchester Airport move closer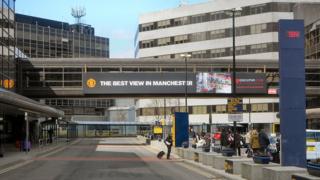 Train passengers in north Wales are a step closer to having more direct services to Manchester Airport, Arriva Trains Wales has said.
It wants to increase the number of direct trains from north Wales to and from the airport from 17 to 57 weekly.
It said a decision at the industry's Access Disputes Committee means it can "enter the next stage of the process".
An application for permission must now be made to the Office of Rail and Road.
Ian Bullock, managing director of ATW said: "This service extension will bring significant benefits to the economy of north Wales."