Wales cancer drugs fund pledge by Conservatives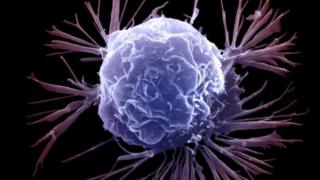 A dedicated Wales cancer fund will be set up if the Conservatives win the next assembly election.
Under the proposals, £16.5m a year of the health budget will be spent on improving access to modern cancer drugs and treatments, the party said.
The Tories have also pledged a mobile treatment service - to cut travel and diagnosis waiting times.
Wales' Health Minister Mark Drakeford called a cancer drugs fund "unfair, unethical, inefficient".
But cancer patients claim they are being driven across the border in order to access drugs under the England cancer fund.
The announcement follows years of debate over whether or not the Welsh government should copy the UK government and establish a cancer drugs fund.
In England, hundreds of millions of pounds of the NHS budget has been spent on cancer medicines which have not been judged to be cost effective for general use within the NHS.
Mr Drakeford has consistently rejected calls to introduce a fund, arguing it would be unfair and unethical because it prioritises disease.
"We are against the fund because it is unfair, unethical, inefficient, and simply does not deliver on the promise that it started out with," he said.
Mr Drakeford anticipated England's cancer drugs fund is to be abandoned next year following a review.
Charities such as Multiple Sclerosis Society and Cystic Fibrosis Trust said patients must be treated equally, regardless of their condition.
However, both organisations have agreed more could be done to improve access to new medicines and treatments.
Last year a 100,000-signature petition was handed in to the assembly demanding a drugs fund.
Kayleigh Old, who works for the Cystic Fibrosis Trust and also has the condition, said: "There needs to be a system that treats all patients in the same way, and all medicines in the same way.
"They can look for the benefits of these medicine, the impact of these medicines regardless of condition type, or disease type."
Lynne Hughes, country director of the Multiple Sclerosis Society in Wales, said: "What we need to see in Wales is a strategic approach to actually looking at how we can make sure people have access to those effective treatments across the board."
Do you like this story?
If so, head over to our Facebook page and join in today's debate.