Wales gains its first chess grandmaster from England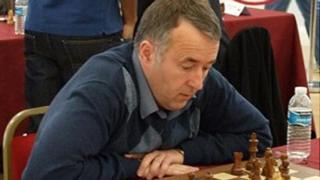 Wales now has its first chess grandmaster following an English player's decision to move sides.
Nigel Davies resigned from the English Chess Federation because he felt he could do "more for Wales".
The 55-year-old from Southport, Merseyside, lived in Wrexham for 14 years, so qualifies to join the Welsh Chess Union.
"By registering, I give them a grandmaster and raise their national profile," he said.
A grandmaster is the second highest accolade a chess player can acquire, after world champion.
Mr Davies said he had a great "affection for Wales" and hoped that by joining the union he might encourage more people in Wales to play and study the game.
Although he cannot play for the Welsh team as he does not live in Wales, he will be able to represent the nation as an individual.
Mr Davies has also played chess for Israel, while living there in the early nineties.