New £95k Welsh government commissioner role criticised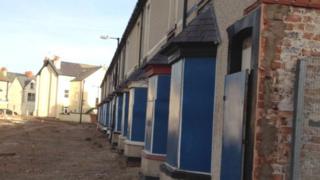 A salary of up to £95,000 for a new commissioner has been criticised by the Welsh Conservatives.
The party questioned a salary of "four times the average annual wage in Wales" for a future generations commissioner.
An advert says that it will improve the 'social, economic, environmental and cultural well-being of Wales'.
The Welsh government said the appointment is "key" to its "pioneering" approach to ensuring the well-being of future generations.
It has been created as part of the Well-being of Future Generations Bill that was passed in the assembly earlier this year.
The advertisement states the new post holder 'will act as a guardian for the interests of future generations in Wales'.
'Disappointing'
Conservative shadow finance minister Nick Ramsay called it "the latest in a long line of Welsh government public appointments at huge expense to the taxpayer".
He added: "However well-intentioned, you have to question how effective these appointments are in transforming the landscape here in Wales."
A Welsh government spokesman said: "Our pioneering approach to ensuring the well-being of future generations in Wales has been well received the world over, with the United Nations recently stating 'what Wales are doing today the world will do tomorrow'.
"The commissioner is key to the success of our approach, helping public bodies find sustainable solutions to the challenges our communities face.
"It's disappointing that not everyone sees the wellbeing of our future generations as a priority."
Interviews are due to take place in September.