Joanna Michael: 'Sorry isn't good enough' - mother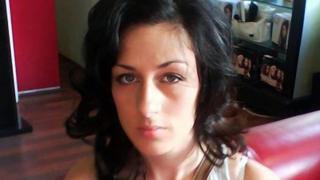 The mother of a woman brutally murdered after a 999 delay has said she will take her case to the House of Commons to get "justice" for her daughter.
Joanna Michael, 25, from St Mellons, Cardiff, rang 999 twice before Cyron Williams stabbed her to death in 2009.
The Independent Police Complaints Commission (IPCC) ruled she was failed by South Wales and Gwent police.
Ms Michael's mother Angela wants a change to the law which protects police forces from negligence claims.
The grandmother, from Hengoed, has won backing from Labour MP Wayne David who will raise her case in the House of Commons next week.
She said: "It's ok for the police to say we are sorry, but sorry is not good enough. My daughter is dead and I can't bring her back - they go home to their lives, my life doesn't change. It's justice for Jo - that's what I want. "
It comes after a Supreme Court ruling said Ms Michael's family would not be able to proceed with claims against the two forces.
Ms Michael's parents and son, aged six, and daughter, 12, had won the right to try to bring a claim for damages against both police forces in 2011, but it was thrown out by the Court of Appeal because police officers have immunity from negligence claims.
Speaking out at length for the first time since her daughter's murder, Mrs Michael told BBC Wales Week In Week Out programme: "Having your child murdered - and basically he slaughtered her - it's like a nightmare. You are there thinking can I wake up now please? You go into your own haze, numb, you go numb and I was very overwhelmed by it all and also very angry.
"I just want something to be done about it - I want to be recognised that I'm not going to sit there and say nothing. This is why I fought for her for the last five years, court case after court case, and the way I look at it just to get to the Supreme Court is an achievement. But I just want for domestic violence and for all these women being murdered for something to be done. My daughter was one of them."
On the night of the killing, 19-year-old Williams broke into Ms Michael's home and found her there with another man.
He drove the man home after attacking Ms Michael and telling her he would return to kill her.
Ms Michael phoned 999 at 02:29, but her call was misrouted to Gwent Police instead of South Wales Police. She told the operator what had happened and the threats Williams had made. The incident was passed to South Wales Police, but as insufficient information was passed on the call was downgraded.
This meant officers had up to one hour to respond, rather than immediately attending the address, which was just five minutes from the nearest police station.
Ms Michael called again at 02:43am and was heard screaming before the line went dead.
When police arrived at 02:51 she had been stabbed 22 times and there were 72 injuries on her body.
Williams was jailed for life in March 2010 after admitting murder in a "frenzied" attack.
Mrs Michael said: "If they had responded straight away he'd have been driving back into the street. OK if he'd stabbed her once then she could have lived if the police responded instead she was left on her own terrified. And to me it's not good enough."
Now MP Mr David will raise the case in the House of Commons in a bid to get the current law on negligence changed.
"The law has to be changed and this kind of situation must never be allowed to happen again," said Mr David. "I would like to see a fundamental change in the law to make sure the police are subject to negligence issues in the same way as just about everybody else in our society."
The seven justices at the Supreme Court unanimously dismissed a cross-appeal by the chief constables of South Wales and Gwent police.
The forces wanted to block the appeal court judges' linked ruling that the family should be allowed to go ahead with a claim that their Article 2 rights under the European Convention on Human Rights were breached by a police failure to protect Joanna's life.
This means they can still sue the police under the Human Rights Act - an action they plan to take to ensure financial security for Ms Michael's two children.
The family's solicitor Hywel Davies said: "The only breadwinner of two children has been killed and someone has to look after them and bring them up. Those children deserve to be looked after in the best possible way. Without getting compensation that's extremely difficult."
South Wales and Gwent police declined to comment on the details of the case due to the ongoing legal action being taken by Ms Michael's family. Both said at the time of the IPCC report they had addressed the shortcomings highlighted by the case and made changes in procedures as well as staff training.
Week in Week Out's programme My Fight for Jo: A Mother's Story is on BBC One Wales on Tuesday at 22:40 GMT.