Estyn's new chief inspector is Meilyr Rowlands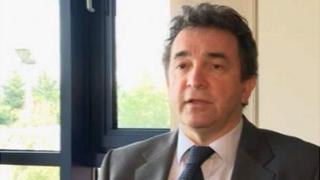 A new chief inspector at education standards body Estyn has been appointed.
Meilyr Rowlands, who has been with Estyn for more than 15 years, will succeed Ann Keane in May.
He has a background as a school science teacher and college lecturer before becoming an inspector.
Mr Rowlands, brought up in the Amman Valley, is currently strategic director overseeing school inspections and policy.
Confirming the appointment, First Minister Carwyn Jones praised Ann Keane for her "hard work and diligence" in her five years in office.
"Ann has been a critical friend to this government and has systematically helped drive up the standards of schools in Wales through a rigorous inspection process," he said.