Health Check Wales - Why?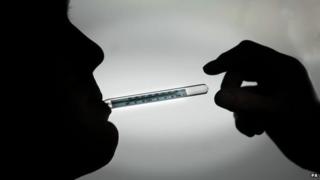 There is no doubt the NHS in Wales is under the spotlight.
It is under intense pressure, with financial constraints continuing to be acute and many key targets missed throughout the year.
Demand continues to rise and there are shortages of staff in certain areas.
In addition, its performance has been under intense scrutiny, with a fierce political row raging between the Welsh government and the UK government at Westminster.
During our series of Health Check Wales this week, BBC Wales news will be asking for your views and experiences of the health service.
Key questions
In a specially commissioned poll we will ask if you think the NHS in Wales is worse than in England?
Does it get enough money? And if not where should that money come from? Should we limit what the NHS is or would we be willing to pay for some services?
With the political war of words between the Welsh and UK governments set to intensify as the general election approaches, we will also try to cut through the noise and rhetoric.
24 hours in A&E
And in a first for BBC Wales and the Welsh NHS, we will be spending 24 hours with the staff at Wales' busiest emergency unit at the University Hospital of Wales in Cardiff.
We will also look at how the department fits in with the wider work of the hospital, how patients flow through the system and how community teams try to ease the pressure on hospitals.
Adding to this we will take a look at another service that has been under intense scrutiny in recent years - the ambulance service.
And can the NHS in Wales do more to train and attract doctors, nurses and other healthcare workers?
We will look at the work being done at cutting edge medical research here in Wales and asking whether or not private companies could or should play a bigger role in the work.
Finally, we will explore beyond the health service, looking at the factors such as wealth, jobs and skills which arguably have much more of an influence than the NHS in determining the health of the nation.