Clash between Welsh 'doves' and World War One 'hawks' examined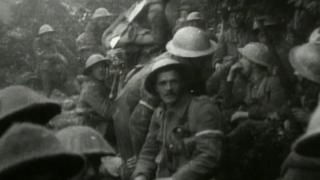 Following its centenary, questions have been raised over what impact the Welsh anti-war movement had on World War One.
In a series of programmes, broadcaster Aled Eirug looks at the clash between the pacifists and military leaders.
He asks if religious ministers were manipulated into supporting the war while others campaigned for exemption.
He also looks at those who refused to take up arms on conscientious grounds, for whom Prime Minister David Lloyd George promised a "hard path".
The final programme in the series asks if the flames of Welsh pacifism, lit on the backbone of religion, led to the rise of Marxism, particularly in the south Wales valleys.
Listen to Doves and Hawk oniPlayer