Only 'really ill' should attend A&E in Swansea and Bridgend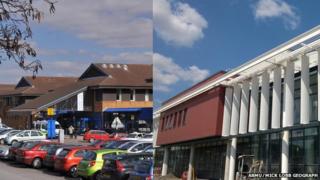 Over-stretched hospitals have asked people not to attend A&E unless they are "really ill".
Morriston Hospital, Swansea, and Princess of Wales Hospital, Bridgend, said they were "exceptionally busy".
People have been advised to call GP out of hours clinic or visit Neath Port Talbot Hospital.
Meanwhile, the University Hospital of Wales (UHW), Cardiff, has seen 300 more patients over new year compared with last year.
UHW's emergency unit has seen more than 2,540 people since 26 December, with around 100 ambulances every day with acutely ill patients.
On New Year's Eve, seven ambulances arrived at the hospital within 30 minutes of each other.