'Black magic' pair guilty of abusing girl, 11 in 1970s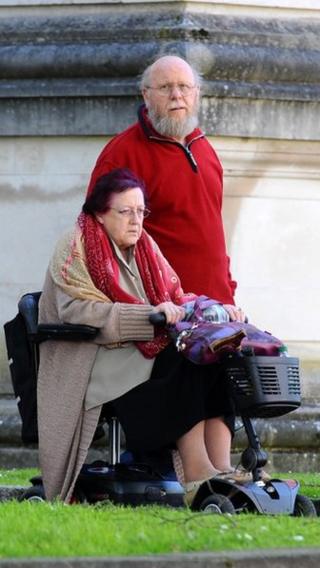 A couple who used "black magic" to abuse an 11-year-old girl have been found guilty of historical sex offences.
Albert Hickman, 65, was convicted of raping the girl between 1972 and 1975 at his home in St Athan, Vale of Glamorgan.
Carolee Hickman, 64, was found guilty at Cardiff Crown Court of indecent assault and aiding and abetting rape.
The court heard she held the girl down by the arms during the rape.
She also threatened to harm her mother by using her powers as a "witch."
The husband and wife were found guilty by a majority verdict after the jury had deliberated for five hours.
'Sucked blood'
The victim, now aged in her 50s, said she went to the home while she and friends were truant from school and was plied with cigarettes and alcohol.
The court was told the couple talked with the girl about black magic and gave her tarot card readings.
The girl was made to have sex with Albert Hickman so she could be part of the couple's "magic circle," the jury heard.
The witness said: "Carolee said she was a witch and would come and get me and would make my mother ill - she even said she could kill my mother if she wanted to.
"She had a knife with a jewelled handle kept in a wooden box with carvings on the top. She cut my hand and sucked the blood out of it."
The Hickmans were jailed in 1982 for similar child sex offences, the court was told.
Judge Daniel Williams remanded them in custody until sentencing.