Arts Council of Wales to set grant funding strategy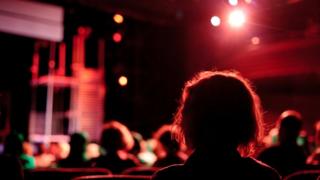 The future of dozens of arts organisations in Wales will be decided by a meeting later of the body that distributes grants to the sector.
The Arts Council of Wales is due to set its investment strategy, which will determine how it spends its budget over the next five years.
Companies will find out in autumn 2015 if they will continue to be funded.
The last review, in 2010, saw some arts groups lose much of their funding, while others closed completely.
The arts council's investment review happens every five years.
The last one resulted in 32 companies losing some or all of their annual funding.
Others were funded for the first time, and are among the 69 companies which currently share more than £27m pounds of public money between them.
The arts council's strategy for the next five years is expected to have an onus on income generation and diversification so that arts companies can mitigate against falling levels of public funding.
The winners and losers are revealed next year.