Tech-savvy pupils 'can help schools shape lessons'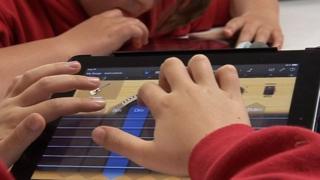 Tech-savvy pupils should be trusted to help shape the future of their own education, campaigners have said.
A report has warned web access and technology in schools in Wales lags behind children's own use of gadgets.
Research by the Wise Kids company found three-quarters of children used the internet to connect with friends but 44% said schools lacked technology.
Children's commissioner Keith Towler said authorities should take note of the "clear messages" from pupils.
He called on policy makers, schools and parents to "embrace this opportunity for us to become world-leaders in this field by ensuring all pupils have the opportunity to hone their skills".