Public have say on health services in Wales and England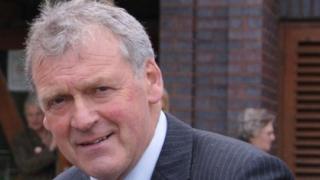 The public can have its say on the state of cross-border health services at two meetings on Monday.
Members of the Welsh Affairs Committee will hear the views of those who use NHS services in Wales and England.
The committee is looking at the impact of "increasing divergence" in health systems either side of the border.
Members of the public had to register to attend the meetings in Newtown's Hafren Theatre (10:00 GMT) and in Hereford (14:30 GMT).
Committee member and Montgomeryshire MP Glyn Davies said: "It's an opportunity for local people to tell us what their concerns are with the differences either side of the border.
"I think there will be three main issues the public will be concerned with.
Waiting lists
"Firstly, they will want to retain the convenient access to services in England.
"Secondly, there will be concerns over the much longer waiting lists for NHS services here in Montgomeryshire than in Shropshire.
"A third issue will be over the inadequacies of mental health services in mid Wales."
The Welsh affairs committee last investigated cross-border health issues in 2009.
They say increasing differences between the English and Welsh NHS have developed since then.
Helen Birtwhistle, director of the Welsh NHS Confederation, said 20,000 English patients were registered with Welsh GPs compared to 15,000 Welsh patients with English GPs.