Non-emergency police 101 number down across Wales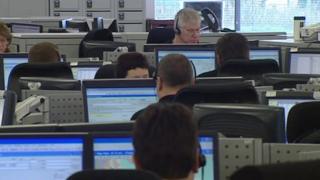 Police forces across Wales are reporting that the 101 non-emergency phone number is down.
All four forces have reported problems since early on Saturday morning and have issued alternative numbers.
The problem is said to be with the service provider and does not affect the 999 emergency number.
The Home Office, which oversees the line, has yet to make a comment on the issue.
Humberside Police have tweeted that the problem, which is also affecting several forces in England, is due to a fault in Birmingham.
Wales' police forces have advised the public to use the following numbers:
South Wales - 01656 655555
North Wales - 0300 3300101
Dyfed-Powys - 0845 3302000
Gwent - 01633 838111