Ruth Hunt: 'I know of gay footballers in the Premier League'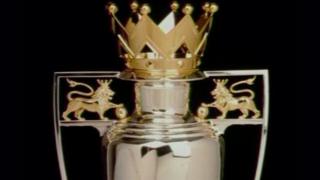 There are Premier League footballers who are gay but are too afraid to speak out, according to the chief executive of a gay rights charity.
Cardiff-born Ruth Hunt of Stonewall said players were worried about "management, sponsorship and abuse".
Speaking on BBC Radio Wales she also discussed alleged homophobic comments directed at Welsh rugby referee Nigel Owens at Twickenham on Saturday.
She said she "expected it at football matches but not rugby union".
The Rugby Football Union is investigating after a supporter contacted the organisation and The Guardian to express disgust at the behaviour of some fans to Mr Owens, who is an openly gay man, at the England and New Zealand game at Twickenham.
Speaking on the Jason Mohammad programme on BBC Wales, Ms Hunt added: "The Football Association and the Premier League are really getting on board with us and getting their head around it."
Stonewall is a lesbian, gay and bisexual rights charity.