House prices in Wales rise by 5.8%, new figures show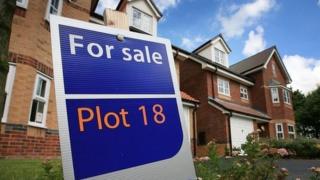 House prices in Wales have risen by 5.8% over the past year, official figures show.
But the increase is below other UK regions, according to figures released by the Office for National Statistics.
England saw the strongest rise at 12.5%, followed by 10.9% in Northern Ireland and 7.6% in Scotland.
In September a house in Wales cost, on average, £172,000 and prices paid by first-time buyers were 13.3% higher than in September 2013.
The average UK house costs £272,000 and rose year-on-year faster than at any time since 2007.