John Allen's children's homes in Wrexham 'like hell'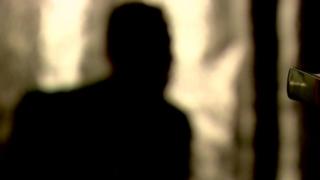 A victim of the paedophile boss of a group of north Wales children's homes has described his experience in care as being "like hell."
It followed the conviction of 73-year-old John Allen of 33 sex offences in a campaign of abuse spanning decades.
The man gave evidence in the trial of Allen for the historical abuse at the former homes in Wrexham known as the Bryn Alyn Community.
In an interview with BBC Wales, he explained how Allen had groomed him, giving him gifts before he abused him.
More than 20 years later, the man is still plagued by terrible dreams.
"The system really did fail us," said the man who cannot be identified.
He described Bryn Alyn as a "dumping ground" for children who had arrived there under different circumstances.
He first came to Allen's attention after he confided in another member of staff that other boys were allegedly forcing him to perform sex acts.
Allen told him it would be alright and said: "I will look after you." Allen began buying him cigarettes, training shoes and taking him out.
The vulnerable young man took it as a sign of affection when Allen began to touch him by putting his hand on his back or leg.
But when Allen abused him, he pushed him away and threatened to alert his social worker.
"He panicked and he put £100 in everyone's clothing grant, took me out, bought me trainers. He would buy me loads of stuff," he said.
"It was quite horrible in there. It wasn't care, it was like hell," he added, recounting a time when boys were allegedly made to fight each other in a makeshift boxing ring made up of sofas put into a square.
The victim only ever confided in one friend about the abuse he suffered as a boy but said it had had an effect on him throughout his life.
The turning point was when he found a Facebook page for former Bryn Alyn residents which referred to Operation Pallial, an investigation launched by the National Crime Agency in 2012 into historical cases of child abuse in north Wales.
"It was Pallial that made me be able to talk about it. I really am really thankful to them," he said.
"I have terrible dreams, really bad ones when I am sweating in my sleep. I mean sweat where my pillow is saturated."