Christina Rees to stand for Labour in Neath constituency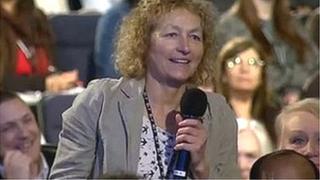 Bridgend councillor Christina Rees has been picked to succeed MP Peter Hain as the Labour candidate for Neath.
Ms Rees was selected from an all-woman shortlist drawn up after the former Welsh Secretary said he would stand down at the 2015 general election.
Members of Neath Labour Party made their decision on Saturday.
The other two candidates were Karen Wilkie, deputy general secretary of the Co-operative Party, and Mabel McKeown, a former aide to Harriet Harman.