Funding cuts prompts Wales' museums' review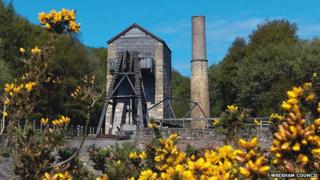 The impact of public funding cuts on museums is to be reviewed by experts appointed by the Welsh government.
Wales has over 80 museums which are run by councils and other groups holding more than one million artefacts.
However, their council funding is not guaranteed as museums are among non-statutory services.
The review has been welcomed in Wrexham where councillors are considering what to do with the museum service as their authority faces £45m budget cuts.
Museums are "particularly at risk to cuts and closure in current economic circumstances", according to Deputy Culture Minister Ken Skates.
"I am keen to identify ways of ensuring that museum services continue to be provided at a local level," he said.
"I have, therefore, commissioned an expert panel to review the impact of proposed funding and organisational changes by local authorities on local museums."
Wrexham councillor Hugh Jones is taking a leading role in helping to find solutions to managing the authority's museums, leisure and library services amid a climate of budget cuts in the years to come.
Mothballed
He said museums were important while they may not be regarded as statutory services.
And he added he wanted to find solutions to improve local heritage services and even re-open mothballed facilities like Wrexham's 18th Century Minera Lead Mines and not allow museum services to be simply cut to fund other departments.
One of the options being considered is turning the museum service from a council-run department into one managed by a trust.
He said this would allow local authorities to continue helping to run the service while allowing the trust to bid for money from groups like the Heritage Lottery Fund and get tax breaks not available to councils.
The Federation of Museums and Art Galleries of Wales, which represents museum and art gallery professionals, also welcomed the review with president Rachel Silverson saying there is a "lot of great stuff" happening in museums.
The review, chaired by Dr Haydn Edwards who is vice-president of National Museum Wales, is expected to deliver its findings next spring.