Manchester police forced to release 'Welsh' drunk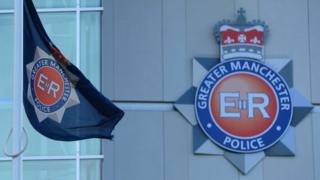 Police were forced to release a man arrested for being drunk and disorderly after he demanded a Welsh interpreter.
The Salford man was arrested on Saturday evening after causing a disturbance in Manchester city centre.
After a night in a cell, he was seen by a doctor and read his rights - at which point he asked for a Welsh interpreter.
Police spent four hours trying to locate an interpreter but, unable to find one, reluctantly released the 26-year-old man on bail.
Greater Manchester Police officers were furious over the incident, expressing their frustration on Twitter.
The man had claimed to have Welsh roots, but had been speaking English in custody, they said.
Speaking to Manchester Evening News, police confirmed the man returned to the police station as requested on Sunday.
"He graciously accepted an £80 fixed penalty notice - in English," said a police source.
He added: "We spent several hours trying to find an interpreter. He's wasted his own time and our time. At least he saw sense in the end."