Cardiff University's 'ambitious' community plan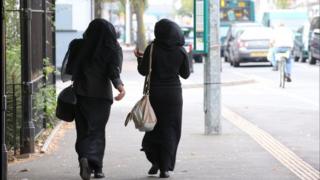 Communities across south Wales are being offered an expertise "bank" to set up projects with Cardiff University.
Academics and students will offer help in developing the Cardiff Capital City Region, set up 10 projects with the Grangetown community and support a digital newspaper in Port Talbot.
The university calls it its "most ambitious" community plan to date.
The five programmes also link up with councils, the NHS and Welsh government.
The commitment will be ongoing and involve both academic staff and students in the following:
City Region Exchange: Looking to help 10 local councils in south east Wales develop the Cardiff Capital City Region, which is looking at bringing in investment and creating jobs
Community Gateway: Residents in Grangetown, Cardiff, will work with the university on ideas to develop 10 projects. Architecture students have already worked with the community on the idea of transforming an old bowls club
Strong Communities, Healthier People: Helping people in Communities First areas in north Merthyr, Butetown, Riverside and Grangetown develop health projects ranging from exercise to healthy eating
Community Journalism: The university has already helped in developing hyper-local news in Rhondda and in the Welsh language in Cardiff. It will now offer expertise to help the Port Talbot Magnet digital paper
Phoenix Project: Students and staff from Cardiff will work in Africa with the University of Namibia to help increase maths skills among students, as well as training medical staff to meet shortages in anaesthetists
Prof Colin Riordan, vice-chancellor of Cardiff University, said: "I am incredibly proud of the scale of what we are trying to achieve. We can really make a difference."
'Pivotal'
He said there was still a lack of awareness of what the university did in the city around it.
"This is of mutual benefit," he said. "We want to make our experts available to people within the community and be reaching out onto our doorstep."
As well as helping develop health and community projects to meet local needs, the university is also offering a helping hand in economic development.
The City Region Exchange project will offer expertise as 10 councils look to work together to boost investment and job creation.
The board of the Cardiff Capital City Region was unveiled nearly a year ago and has welcomed university's involvement as "pivotal".
Prof Gillian Bristow, who is leading this project, said they hoped to shape the city region as it develops.
"The project will be based in the school of planning and geography but we will be trying a far as possible to broaden the expertise that we can offer whether it is politics, social sciences and economic development," she told BBC Wales.
"But it's at an early stage in terms of specifics as we want to listen to those from across the 10 local authorities to hear what they need."