Archbishop of Wales to attend Bridgend wedding fayre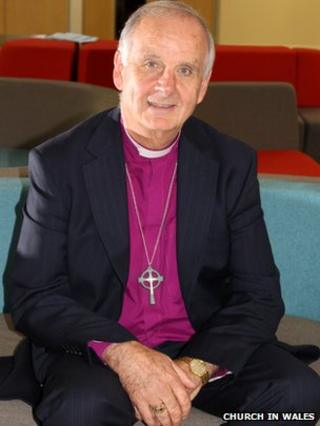 They are the places couples go to find the perfect wedding stationery, dresses and cakes.
Now couples attending a wedding fayre in Bridgend will be able to get advice from a man with a wealth of wedding knowledge - the Archbishop of Wales.
Dr Barry Morgan will join local clergy manning a stall at the Heronston Hotel on Sunday afternoon.
He said he wants to show people that a church wedding is "particularly special".
"These days couples have a huge choice of where and how they can marry," he said.
"The Church has been in the business of marriage longer than anyone and we want to show couples that a church wedding is particularly special.
"So we're encouraging them to come and see what we can offer and how we can help them.
"A wedding fayre is a great place in which to do this and I'm looking forward to meeting people this weekend."
It is the third year running that clergy from the Bridgend Deanery have run a stand at the local wedding fayre.
The Reverend Mike Komor, of Coity, Nolton and Brackla with Coychurch, said: "The idea first came about a few years ago because we had been talking about how many young people seem to be under the misperception that unless they attend a church they can't get married in one.
"We hit upon the idea of attending a wedding fayre to raise awareness of this issue."