Ebola: Public Health Wales confident about handling any cases
Hospitals in Wales are prepared to deal with any cases of Ebola, the highly infectious virus which has led to 4,000 deaths in West Africa, say health officials.
NHS Wales has been preparing for any potential cases for several months.
Health boards all have a nominated lead while frontline staff are being trained.
Public Health Wales said the risk of a major outbreak of Ebola in Wales "remains very low".
Health organisations have been on alert since the news this week a nurse in Madrid had become the first person to contract Ebola outside Africa.
Dr Gwen Lowe, consultant in communicable disease, said: "It's a very low risk of an outbreak here in Wales because of the precautions put in place.
"We've been working for a number of weeks with the health boards, the ambulance service and other agencies to make sure that all measures are in place."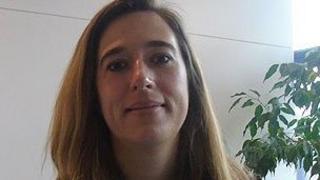 Dr Nathalie MacDermott, from Cardiff, who works in Swansea, is returning to Liberia on Friday for a second period treating Ebola patients with the Christian organisation Samaritan's Purse.
"We'll be developing Ebola community care centres - smaller units designed to be within the local community which will hopefully interrupt the transmission of the virus with patients travelling long distances to get treatment. This is the key at the moment to try to stop the epidemic.
"The community will be able to see where their relative is and the treatment they're receiving. And it will also help expand bed capacity because there is a shortage of beds.
"There's obviously a risk I could catch Ebola as there was last time. But I accept that risk, I can't sit and watch what's happening in west Africa knowing I could help. I will take every precaution I can, but the benefit outweighs the risk.
"It's very important that we're prepared here in Wales. Whilst there's a very small risk, it's important our frontline staff know what to look for and to what to expect."
Dr Lowe said there were isolation rooms in hospitals and also routes to transport patients meaning they do not come into contact with other patients.
'Confident'
Public Health Wales said: "Each of our health hoards has suitable treatment facilities for anyone that is suspected to be suffering from Ebola. We have the necessary protection equipment and are confident that we can handle any cases."
Training has been taking place across Wales, including for several hundred staff at Prince Charles Hospital in Merthyr, where emergency planners say they are fully prepared.
Richard Sealey, civil contingencies manager at Cwm Taf University Health Board, said: "It ranges from the masks you see and the gowns and gloves right through to hooded ventilators. We're confident we can receive a patient, manage that patient."
Betsi Cadwaladr University Health Board said a group was coordinating work in north Wales' three main hospitals.
"Training sessions for health board staff are continuing, and local 'scenario-testing' will be taking place to ensure that relevant departments understand the role they would play in the event that a person with suspected Ebola infection is identified in north Wales," said a spokeswoman.
As part of a wider UK plan, should a patient in Wales become a confirmed Ebola case they would be transferred to one of four designated hospitals in England - which includes the Royal Free Hospital in London.