Carmarthenshire council boss applies for redundancy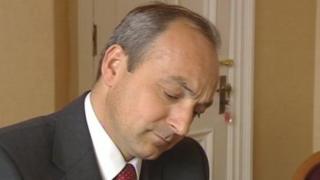 The chief executive of Carmarthenshire County Council is applying for voluntary redundancy.
Mark James returned to his role in May after opting to step aside while police investigated payments made to him in lieu of employer pension contributions.
No evidence that he had committed any criminal offences was found.
The council said Mr James's request for severance would be considered along with 360 other applications over the next three to four months.
"During this period it will be business as usual for Mr James who will continue in his role as chief executive," said a council spokesperson.
She said the authority had been asking for voluntary redundancies over the last two years as it looks to make budget cuts.